6 Tips to Design a Perfect Packaging for Your Perfumes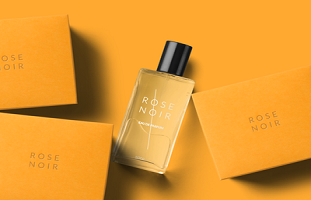 With a number of brands getting established in the perfumes and cosmetics industry, grabbing the attention and interest of the customers is a tricky business. If you are a developing brand which is yet to be established in the market, the best way to increase brand identity is to come up with an attractive packaging design. In the marketing field, packaging is called the 'silent salesman'. As the name suggests, this silent salesman can be of great help to the growth of your budding brand!
Coming Up With A Design
The basic idea of branding is that the product should be unique in its own way. For budding brands, the most feasible way to market their brand is through attractive packing, as this is what triggers the first impression on the customer. Let us look at some of the factors to consider while designing a packing for your perfume.
The Material
Most of the customers are concerned about the protection that the packaging delivers. They also recognize quality packing by just checking out the product. Thus, always use those materials for packaging that give your perfumes a protective and attractive look on the outside.
Customized Packaging
Customization is the modern way to uniqueness. Rather than going after the other brands and their designs, think of a design that suits yours. You may also look for the packaging companies in UAE for the best results. When you customize, you deliver a unique idea. And if the idea is effective, you will surely see the difference.
Simple on the Outside
Effective packaging does not require having all the information on the outside. Include only the most important points that let your customer know more about your brand. Nothing more, nothing less. You can also try out inside printing, which will make your product look classy. This will also make sure that the least important points are included, but does not disturb your simple packaging.
Discounts and other Offers
Studies suggest that customers get more satisfied when they are offered discounts, combo offers or free samples from a product. When you are giving a sample of your product for free, there comes the tag for a loyal brand. This will also give your brand a chance to prove why it stays unique!
Greet Your Customers
Personal messages from a brand always make the customers adore it, as 'care' is a sweet feeling to experience. Try to add a thank you note in each of your perfumes so that your brand gets much deeper into their heart. With the leading trend of social media posting and sharing, your care may also become viral!
Never Skip Professional Assistance
As a manufacturer of perfume bottles, you may have an idea of how your packaging should be. But there are professional packaging companies that have the expertise and experience in coming up with packaging designs for a number of products. When you collaborate, you may get a result much better than what you have imagined.
When done right, packaging can prove to be one of the best ways to increase your sales in the market. So, be sure to come up with a unique and attractive one, and enjoy the growth!