8 Tips to Make Your Perfume Fragrance Last Longer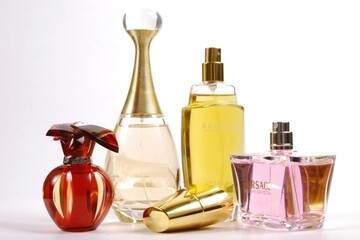 Perfumes are considered one of the most attractive cosmetics that can decorate our good looks. Right from the time when human beings started experimenting with plants, scents have been of great importance. There are a wide variety of perfumes available in the market, featuring the most attractive fragrances and packaging.
But the fragrance that it gives your body is not always based solely on the perfume. When you have a quality perfume but you don't know how to use it, it will do no good to you. Thus, there are some aspects to be taken care of while storing and using your perfumes.
Apply on Moisturized Skin Only
Applying your perfume right after your shower will ensure that the fragrances remain on your body till the end of the day. You may also apply an unscented lotion before applying the perfume to your body.
Avoid Rubbing
Rubbing after applying perfumes can break down the chemicals, resulting in a faster release of fragrances. This will affect the life of your fragrance. Thus, make sure that you either spray or gently dab it on your skin.
Apply to Your Pulse Points
Pulse points are the best area to apply your perfume, which will release the fragrance for the whole day. This includes the neck, wrists, inner elbow, back of the knee, etc. if you apply some vaseline to your pulse points before using the perfume, the moisture content will make sure that the fragrance will last longer.
Store the Perfume in its Original Bottle
Perfumes are tightly packaged in strong containers for scientific reasons. The chemical compounds in perfumes are highly reactive to air, which may affect their overall quality. This is why, it is always advised to keep the perfumes in their original bottles, and not any kind of fancy bottles of your choice.
Store Them in Cool and Dark Places
Most people keep the perfumes in the washroom along with shampoo, conditioners, and other cosmetics. Although this may seem user-friendly, it is never perfume-friendly. The perfume molecules may break down when subjected to high temperatures and humidity. Thus, always keep it in a dark and cool drawer or cupboard.
Scent Your Clothes
Do not limit your perfume on your body. Cloth materials are also good absorbents of perfumes. So, you can spray it all over your clothes to have an added fragrance for the whole day. You may also line your drawers with scented tissues so that all the clothing fabrics will get a mild scent.
Never Shake the Perfume Bottle
Once shaken, the air molecules may infuse the perfume fragrance, thereby losing the original scent quality forever. Thus, never shake the perfume bottle, unless it is compulsorily advised in its manual.
Use the Lastest Drop
The problem with a spray bottle is that it won't spray the last drop of perfume that is left in it. So, take out the remaining scent and add it to an unscented moisturizer or lotion, so that the scent still remains in one of your cosmetics.
Using the perfume perfectly is as important as having the right kind of scent. Thus, make sure that your expensive cosmetics are well looked after. Our global package for perfumes assures the fragrance life with the quality of bottle material, design of cap and collars, and its perfect fitting.