How to Choose Perfect Perfume Bottles and Caps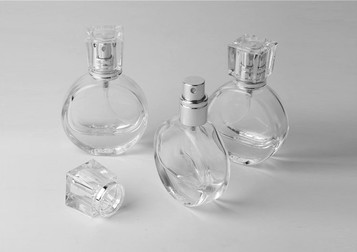 Exemplary packaging is the signature of Global packaging in the perfume and cosmetics industry at UAE. We work with utmost sincerity for delivering perfumes with extreme tender and care. Global packaging is one among the popular chief manufacturers and suppliers of perfume bottles and caps. Being a responsible business firm, our customer is our priority and we value their needs above everything else.
You should consider many things when you choose an ideal perfume bottle. First and foremost you have to analyze your brand image and your target audience. Then comes the second thing, fragrance will give you an idea about the capacity, shape, and color of the bottle you choose. Always remember to avoid strange and crazy shapes of bottle. Standard perfume bottle always suits personalized smart decoration for exhibiting its brand personality. An ideal shape of the bottle will attract customers to try it and add it to the cart.
Selecting the caps will be easy if you choose the perfume bottle of ideal neck size. It is another important thing you should notice when you choose a bottle for perfume manufacturing. The FEA 15 sized bottles allow you to choose a variety of caps and pumps to adorn the perfume bottle. The bottle surface is another important thing that you have to keep in mind. The most consistent and easy way to decorate your perfume bottle is by selecting comparatively big and flat surfaced bottles. Colour of bottles is another factor to consider. You will be available with glass bottles of different colors with alluring designs. You can find various colors of the bottle like yellow, red, green, grey depending upon the glassworks and sand used for the manufacturing. The glassworks is another factor which attracts the buyers. The visual aspect of the packaging is a significant factor which persuades consumers in the cosmetic industry. The designs vary according to the type of market. The perfume bottle for the teenage market differs from the ones of professional men. The product acquires its emotional experience through the sense of touch along with the sense of smell. The bottle itself should be able to provide the customer a perception of luxury and exclusivity. The trending perfume packing mostly considers the sensory appeal like soft touch or wood finishes. The bottle capacity another important aspect regarding perfume bottle. As it contains alcohol, chances are there to expand. So the bottle needs margin within the surface. Above all, the Primary packaging is of vital importance. The bottle and cap will convey the brand identity which is the core of the perfume industry. So it is important to analyze everything before you choose. An elegant packaging is always a mind grabbing factor.