How to Choose the Right Perfume Bottle for Your Brand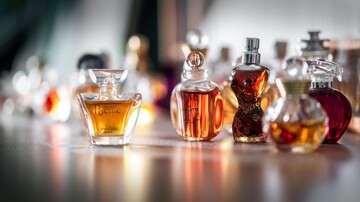 The perfume bottle that you choose has great significance in determining the customer engagement and sales of your perfumes. Many perfume manufacturers consider fragrance as the ultimate element that decides the acceptance of their brand. But perfume packaging can always influence the customer to stick to specific brands or even change brands. With more brands mushrooming in the market day by day, it is to be ensured that your perfumes come out in the best packaging fashion.
Before choosing a particular perfume bottle design, you must have a specific idea of your product, the emotion that you want it to evoke, how it should stand out from the others, and its unique selling point. These are the basic characteristics that decide what kind of packaging works for your brand. Having such a self-check will help you to narrow your thoughts about what you are looking forward to conveying.
Factors to be Considered While Choosing a Perfume Bottle
Perfume bottles are available in a variety of sizes, shapes, and materials to choose from. We will look at some of these characteristics.
Size
The size of your bottle must be relatable to the message you convey. You may choose small and cute bottles or medium-large bottles according to whom your product is targeted. For example, a pocket perfume should be designed in a manner that goes with all kinds of pockets.
Shape
Perfume bottles come in a wide variety of shapes just like their fragrances. These shapes convey the message that you wish to be delivered to the target audience. Perfumes coming in round and oval shapes mostly attract women, while bulky rectangular and cylindrical ones have a masculine fashion.
Bottle Type
Most perfume manufacturers use glass bottles to give their products a premium luxurious look. Glass also does not contain any chemicals that may further mix with the scents and produce any kind of reactions. Glass bottles are available in different models like clear, frosted, and colored. Plastic bottles are also considered a second choice.
Sprays or Pumps
Choosing the right pump or spray that will sit right in or on top of your bottle. Its color and shape will make your product attractive and elegant. The sprays or pumps should also be handy so that it is easy to push the scent out. Black, white, gold, silver, etc are the best colors that suit them. You may also look for other choices by consulting some of the suppliers of perfume bottles in UAE.
Caps
The caps you choose should always match your bottle type and color. Further, if they do not relate with idea that you are trying to convey, it can affect your product in all ways. Caps come in a variety of shapes and sizes. Pink or Green Cylindrical caps with a bulging curve at the top are mostly used to cover perfumes that are meant for women. Black, brown, or golden caps coming in cylindrical, rectangular, or hexagonal shapes deliver the idea of masculinity.
Thus, each and every aspect of a bottle contributes to the acceptance of a perfume brand. In order to get notices in the market, all these aspects should be taken care of based on what you wish to convey through your bottled fragrances.