How To Differentiate Male and Female Perfumes?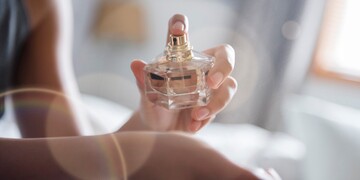 No cosmetic collection is complete without a branded perfume that delivers a soothing and attractive fragrance. The perfume industry is rich with various brands which offer various types of fragrances for both men and women. Perfume is generally considered for women and cologne for men.
The overall differentiation of perfumes on the basis of the gender of the target audience is relatively a new concept in the market. Most people think that perfumes deliver femininity and cologne delivers masculinity, as shown in the advertisements and billboards around them. But, this is not the case.
Are They Different?
In ancient times, fragrances that were developed never had a differentiation based on gender. Almost all scent products we being used by both men and women, solely based on their quality and popularity. Even some of the scents referred to as masculine now were used by women in esteemed positions.
A sexual differentiation of perfume scents became popular in the 1950s when perfume marketing and advertisement improved in America. As a result, certain scents were shown as restricted to either men or women, which made the customers think more and decide their choices. Men slowly started getting away from floral scents, as these scents were advertised in a feminine pattern. From then onwards, perfume brands have cared enough to mention clearly whether their perfumes are masculine, feminine, or uni-sex.
The Marketing Strategy
Remember the last time you went to a perfume store and had a look all around. The salesperson must have directed you right away to the men's or women's section according to your gender. There, you will see that the total ambiance around the perfume collection is designed based on the target audience. The brand name and design of the perfume, the packaging, advertisements, everything comes in a way that can urge men or women to purchase them right away.
Perfumes for men will have a dark-colored design, with the package featuring a strong muscular model who can attract the opposite sex with fragrance inside. These perfumes will also feature a cool tagline that ignites the masculinity in an individual and will be packaged in a more complex manner. In the case of women's perfumes, most of the brands maintain pink, yellow, red, and other bright colors. The packaging will be delicate and it may feature a beautiful woman who is mesmerized with the floral scents she wears.
Wearing What You Like
As a scent lover, what you ultimately need to do is go with your preferences. Even though the myth of gender is still prevalent in the perfume industry, it can be said that customers have started using their smell senses rather than their vision. Customers have started realizing the fact that the basic difference between cologne and perfumes is only the concentration of the essential oils used in them. With more and more unisex varieties of perfumes emerging in the market, many customers have started considering a single perfume for them and their family.
But this should never be considered as a basic rule of perfumery. Using a specific scent for a long tie, you may have had the feeling that this might be the right one for you. Wearing typical scents related to your gender may have felt more comfortable to you. If so, don't try to alter your conceptions. The basic idea here is to go forward with your satisfaction irrespective of what everyone around you says.