Is coating on the perfume bottle is helpful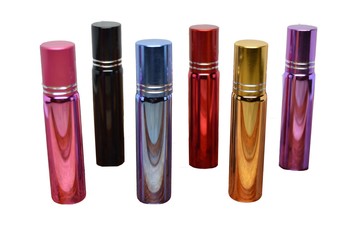 If you have bought perfumes in your life, you would have seen those beautiful packaging in which they have been presented. In most of the cases, the packaging is so effective that customers can guess the fragrance in the bottle even before the bottle is opened. But, have you wondered why there are so many coatings on the perfume bottle? I mean, these coatings are found on almost all types of perfumes, especially the Arabian perfumes, which are also known as Attar and Scent in some places of the world. In this article, we talk about whether the coating on perfume bottles is useful or not.
We already raised a point on how the coating of the bottle helps the perfume. Of course, in order to get an idea, you have to look from the commercial point of view. More often than not, purchasing some of the best perfumes from the market is a feel of privilege and belongingness. And, the design of the bottle has a notable impact on this process. A good-looking perfume bottle would make sure that it gathers attention from most of the potential customers. Now, that's something really useful when you have the best products.
Perfumes, particularly Arabian perfumes, have been designed to stay in the shelf for years and even decades. The longer the perfume is stored, the fragrance gets better and deeper. However, chemical reactions that may happen between the glass and the scent might cause some issues in the long run. By using a powerful coating — which are common for companies like Global Packaging , you cut down that probability. In other words, the overall shelf life of the perfume would be boosted several times. Customers, in turn, can enjoy a wonderful fragrance too.
There are instances when delicate material would have to be used for constructing the perfume bottle. This is probably due to the potential chemical reactions between a stronger metal and the chemicals the perfume has. However, that is where the extra coating and a really good packaging comes in. Such a packaging makes sure that the fragrance of the product is kept alive and refreshed even when it is handled roughly. Even after a few years, you would enjoy the same feel — unaffected.
Apparently, these three are the reasons why you should have the best coating for perfume bottles, packaging and other instances. What do you think of this? Do let us know via comments.