THINGS TO BE CONSIDERED WHILE MANUFACTURING EMPTY BOTTLES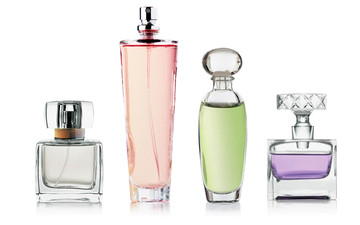 Everyone loves perfume bottles. Just like its scent, the design and style of perfume bottle attract people. The style, design, shape, colour, everything about a perfume bottle matters. Manufacturing of bottles is a complex process and is an art. It is not just about the appearance of a perfume bottle, but also other aspects like quality, safety and material etc. are important. Adorned with style and class, Global Packaging is the best empty perfume bottles manufacturers of high-quality perfume bottles in Dubai.
The material and quality should be given the priority while manufacturing perfume bottles. The perfume should be held in the best bottle and there should not be any kind of leakage or breakage. Since perfumes are inflammable, its safety should also be taken care of. No one wants lousy quality material for their perfume. Firm and strong material have to be used while manufacturing perfume bottles. To avoid any misfortune events, necessary care should be given for the proper containment of the liquid. Choosing the right material with high quality and ensuring safety standard ensures the safety and long-lasting quality of the perfume.
Comfort in using the product is another important aspect. A stylish and good quality bottle with sophistication in using is a failure. To hold and to apply perfumes easily and elegantly, the manufacturing should be user-friendly.
Talking about the major factor- style and design. What catches the eyes is the appearance of the bottle. With different style, shape, size and dimension, perfume bottles have always captured the hearts of millions. Coloured perfume bottles, transparent, opaque, anything, it just has to be in style. With style, design and quality, we provide the best perfume bottles. With perfect manufacturing and innovative ideas, our creative perfume bottles never failed to win eyes and hearts. To be the best attention gainer perfumes need such great excellence in their looks and that can only be achieved by the best perfume bottle manufacturers.
With Global Packaging, get the best perfume bottles designed. Meet all your needs and get your perfume bottles in style. We ensure high quality and safety for your products with our incredible manufacturing. With innovation and creativity, we customise your needs to bring out the perfect perfume bottle you need. And no doubts! You will surely have all eyes digging up your perfumes. Global Packaging lets you exhibit masterpieces.